On behalf of the Board of Trustees, I would like to thank the many staff, parents and community members who contributed valuable input into this year's strategic planning process. On Wednesday, June 17th, a final report of the
strategic planning process
was presented. I am pleased to report that the Ross School District Board of Trustees unanimously approved the
2015-2020 Strategic Plan
. The plan will guide the work of the district for the next five years.
Mission
Ross School District is committed to engaging learners in a safe, vibrant environment that supports academic rigor to ignite innovation.
Vision
Ross School develops habits of heart, mind and action in all of our learners.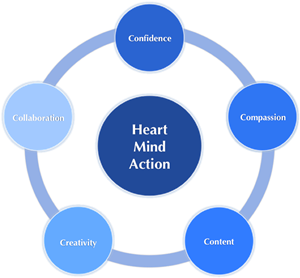 Defining Learner Success
Through the implementation of this plan, the school aims to graduate learners who possess:


* Content Knowledge and Skills
* Confidence in Learning, Demonstrating
Resilience, Grit and Perseverance
* Collaborative Practices
* Creative Problem Solving Skills
Strategic Initiatives for 2015-2020
* Invest in Teaching Excellence
* Invest in Community Relationships